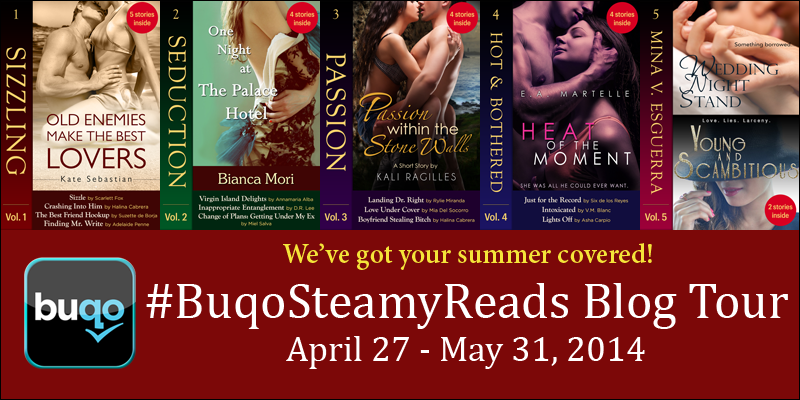 Reading Advisory: Due to its content and themes, the story is only recommended for readers 18 years old and above.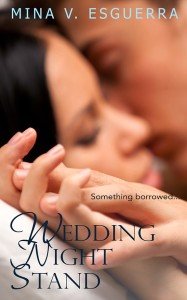 Andrea Crisostomo is no longer your Ms. Right Now, thank you very much. She's had enough of guys who like her "free spirit" but then break up with her before things get serious. One guy in particular screwed her over so much that she now hates weddings, but she has to suck it up to attend her sister Julie's big day.

Damon Esquibel enjoys the slow and steady chase, and it looks like his two-year pursuit of Geraldine is about to pay off. He's at his friend Anton's destination wedding only because of her. But then he meets the sister of the bride, who doesn't seem to want to be there, and it's enough to question his plans for the evening – and the rest of the weekend.
Update 5/28: For some reason the updated version of this post got published on the 26th, then suddenly disappeared. Not sure if it's a server issue or cable gremlins. I had a lengthy review here before, but I don't have a backup and I had a hard time recreating it. I apologize though if it's not as meaty.
This is a light read but still has enough plot and steam to get you going. Even if I can't relate to Andrea herself, I found that I can relate to her worries and problems. And can I just say that Damon is really, really hot and I can't understand why Geraldine won't stop playing him! Speaking of, I thought Geraldine is a bit two-dimensional, but it could be because of the short format and she wasn't really a main character anyway. I found it nice that we saw how Julie and Anton are, even if from a distance. I also wish that we could find out more what happens next for Andrea and Damon, because everyone deserves to be happy! Either a part-two or lengthier version might suffice 😉
It may not be perfect, but still fun to read. A nice read while on the beach or waiting out the summer rain.
Disclosure: I received a copy of this title for an honest review.
Rating: [rating=7] 7/10 stars [?]
Author Bio
Mina V. Esguerra writes contemporary romance, young adult, and new adult novellas. Her young adult/fantasy trilogy Interim Goddess of Love is a college love story featuring gods from Philippine mythology. Her contemporary romance novella Fairy Tale Fail won the 2012 Filipino Readers' Choice award for Chick Lit. Through her blog Publishing in Pajamas (minavesguerra.com), she documents her experiments in e-publishing.
When not writing romance, she is president of communications firm Bronze Age Media, development communication consultant, indie publisher, professional editor, wife, and mother. She created the workshop series "Author at Once" and #romanceclass for writers and publishers.
minavesguerra.com
twitter.com/minavesguerra
facebook.com/minavesguerra
GoodReads page
You can get the story via Buqo, which you can download via the following links:
Buqo Links:
Download the Android app: http://bit.ly/buqodroid
Download the iOS app: http://bit.ly/buqoapple