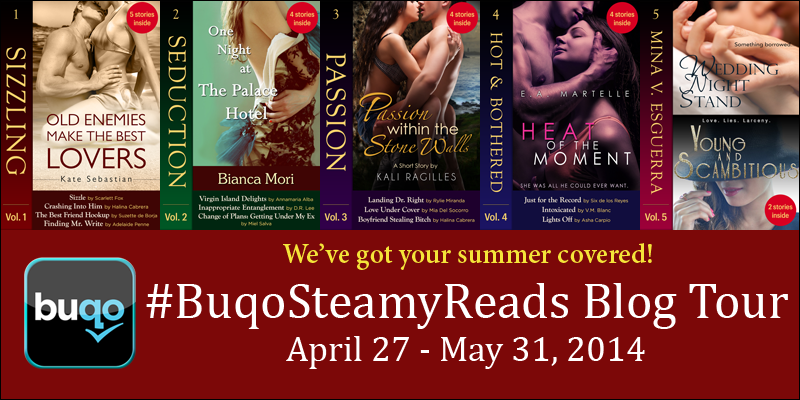 Reading Advisory: Due to its content and themes, the story is only recommended for readers 18 years old and above.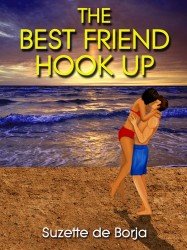 A bridesmaid in distress…

Mara is desperate to find a "hot" date for a beach wedding she has no wish to attend.
The groom is her almost-boyfriend and the bride, her hated cousin. Her list of available, eligible men is virtually nonexistent. What is a girl to do?
Enter scorching hot Ian Stapleton, Mara's best bud and go-to guy, to the rescue. Seeing his best friend in a red bikini for the first time is triggering a lot of reactions in Ian, the non-platonic kind! Does Ian dare take their friendship to a whole new level?
I am a sucker for friends-turned-lovers stories. This is my favorite trope, and I can't get enough of stories that use it. The Best Friend Hook Up is one of those. It tells the story of Mara who needed a date for her cousin's wedding. Who else but her best friend—and known playboy—Ian to act as boyfriend du jour? Things heat up when they spend the a weekend at the beach.
There was chemistry between the leads, a tension that builds up well, and you wonder why they couldn't have been together sooner. Ian was indeed hot, and it was nice to see his own thoughts on what was happening. Though I wish Mara could've stood up for herself a bit more to her cousin. I understand the circumstances ((Family, right?)), but maybe she could've let her cousin treat her differently? I think if this was turned into a novella, there would be more time to develop the details: Mara's insecurities, Ian's feelings, their families, the cousin. As for the steamy scenes? They propel the story forward and doesn't get in the way of the main story (aside from being hot.)
All in all, it was an enjoyable read; A real fun and quick read to get you going on a sizzling summer day.
Disclosure: I received a copy of this title for an honest review.
Rating: [rating=7] 7/10 stars [?]
You can get the story via Buqo, which you can download via the following links:
Buqo Links:
Download the Android app: http://bit.ly/buqodroid
Download the iOS app: http://bit.ly/buqoapple
Updated 05 May 2014: Added stand-alone link