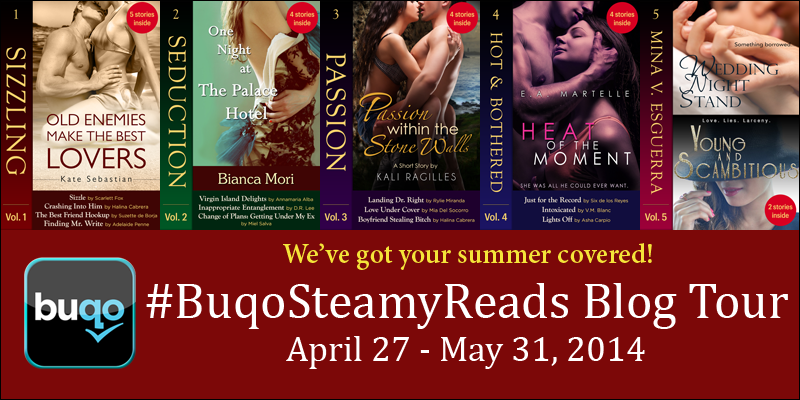 Reading Advisory: Due to its content and themes, the story is only recommended for readers 18 years old and above.
For years, Chessa loved only one man, but couldn't make him love her back. To fill the emptiness, she goes into meaningless relationships until one night, she realizes she couldn't take any more. Chessa escapes to the beautiful Hundred Islands chain on her own for some soul-searching and a little adventure. What she finds there and who she meets gives her the shock of her life and the hottest adventure, indeed, to last a lifetime.
This isn't for the faint of heart. Right off the bat, we are in the tail end of something, but it does set off the tone what kind of woman our lead is. And she may know what she wants, even if she couldn't have the one she actually wanted. And with that intro, you'll know what you're getting yourself into.
I may not able to relate to Chessa, but I thought I understood the way she is. Though for a woman who knows what she wants, I couldn't wrap my head around why she didn't try to get the man she wanted all along in the first place. Maybe I have to reread the piece again to see if I missed anything; If she actually tried to hit on him. And the ending was a bit too convenient for me. That being said, this is a short but really hot read. I think the temperature rose while I was reading it. Besides, we're all just really looking for a quickie, right? ((*snickers*))
It was also nice that Alba had taken time to show us the beauty of the Hundred Islands. I haven't been there yet, though I could almost imagine being there with how she described the places Chessa went. Now I want to go there as well, especially with this summer heat.
All in all, this one had me grabbing for some ice cold water and the fan turned up high. It was indeed a delightful short, and does its job for a real steamy read. And I mean steamy.
Disclosure: I received a copy of this title for an honest review.
Rating: [rating=8] 8/10 stars [?]
You can get the story via Buqo, which you can download via the following links:
Buqo Links:
Download the Android app: http://bit.ly/buqodroid
Download the iOS app: http://bit.ly/buqoapple